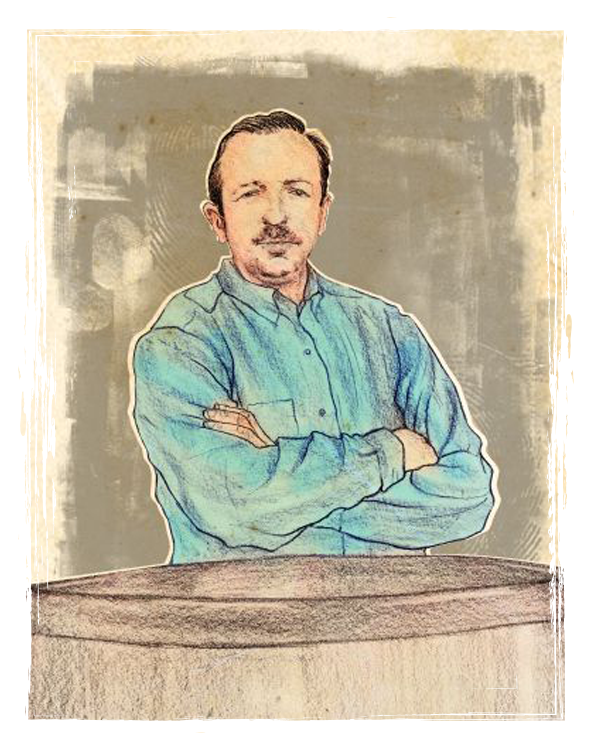 Our Founder - Zaim Güllü
The Güllü family was a family that had settled in the Balkans with the expansion of Ottoman territories. In 1940, the Güllü family, who always had a close relationship with animal husbandry and milk and who survived by processing the products offered by nature, gained a new member; Zaim Güllü...
Zaim Güllü, who was born in Papranik town, Debre province, Macedonia, grew up in touch with nature from the first day he was born. Like most of the children growing up in Balkans within those years, he obtained his knowledge about the world and life from the most competent source: nature itself. Engaging in the soil, animal husbandry and milk production at early ages, Zaim Güllü learned from his family that honesty towards the world, business and other humans is as precious as the milk itself...
Like in many other regions all around the world, the 1940s were dramatic years also in Balkans and Turkey borders. Following these anxious times, the Güllü family moved to Sakarya in 1956. Zaim Güllü started a new life in this city with his five siblings and under the leadership of his father Seyfettin Güllü and his grandfather Teyfik Güllü. He was a grown man then, and he was searching for ways to support his family. But it was like something was always telling him "do not content yourself". And he didn't. After gently convincing his father and grandfather, he founded a small workshop under their house with the support of Teyfik Güllü in 1958. Here, they produced and sold their own yoghurt and ayran. When walking around the streets of Sakarya with their yoghurt boxes, their only "sales" investment was their own trusty hands and bicycles...
The Özgüllü journey was in motion then. The tava yoghurt produced by the Güllü family was being sold in the delis, and its taste was being appreciated and becoming notorious. However, Zaim Güllü was still hearing that voice saying "do not content yourself". Zaim Güllü wanted everybody to enjoy this taste and thus, he went to Istanbul to meet with the wholesalers in Eminönü. As a result, Özgüllü gradually entered into Istanbul markets. However, for a young entrepreneur, the sky is the limit. Hence, Zaim Güllü went abroad to buy a cream machine in 1974. He imported the first cream machine from Germany and continued to work day and night, and strive for the best. In 1982, Özgüllü was moved from the rented dairy farm to a 100 meter-square closed manufacturing plant located at Dağdibi, Sakarya.
During this journey from Macedonia to Sakarya, and from "the first plant" in Dağdibi to today's the state-of-the-art manufacturing plants, Zaim Güllü had dreams. Those dreams came true one by one thanks to his entrepreneur spirit striving for his own manufacturing plant at the age of 17, following the latest developments around the world by going abroad and seeing the future correctly... When Zaim Güllü left Özgüllü to his 3 children Şerafettin Güllü, Fahrettin Güllü and Alaattin Güllü in 1990, he had a peace of mind not only about the future but also about the past. This success story had created a brand, 3 senior executives and 3rd generation of the Güllü family raised by them.
Passing away in 2008, Zaim Güllü left all Özgüllü personnel and customers a great principle taught by the nature he grew up in; "the shortest way to success is honesty".